Programme: 27 February
Théâtre Molière
18:30-22:30
Bar open from 17:00

In one evening, acclaimed & award-wining musicians, poets, writers, publishers, artists, writers & thinkers come to Matonge, Brussels, to explore the notion of boundaries between art and literature, and how these divides might be more arbitrary than we think. Including Maaza Mengiste, Molara Wood, Amina Jama, Aime Mpane, Mariama, Kalaf Epalanga, Jean Pierre Muller, Kagiso Lesego Molope, Hannah Azieb Pool & many more.
Where
Théâtre Molière, Galerie de la Porte de Namur
3 Square du Bastion 1050 Bruxelles.
Price
€10.
Buy your ticket here
https://www.eventbrite.com/e/asmara-addis-literary-festivalin-exile-tickets-89609694007
See detailed programme below: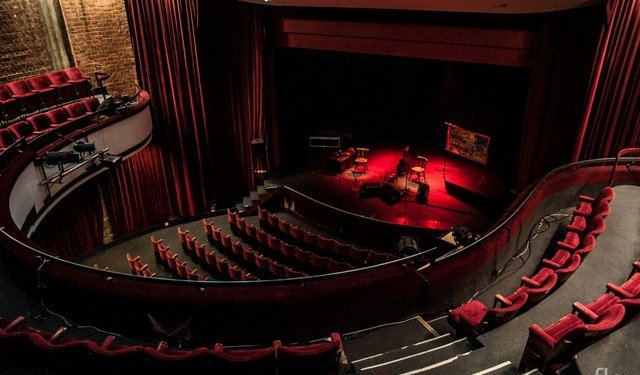 Music: The evening will open with a performance by the Sierra Leonen-German singer/songwriter, Mariama.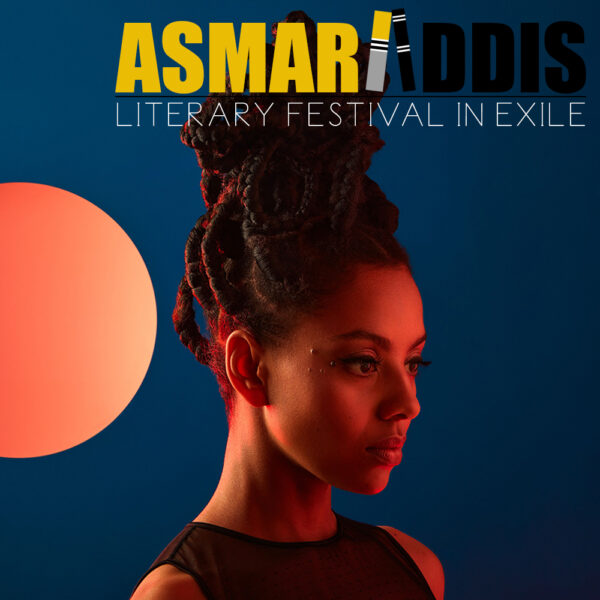 Aline Nyirahumureummure, coordinator at Kuumba, a Flemish-African cultural house based in Matonge, which aims to create a sanctuary where people and cultures can meet, shares her knowledge about the history of art & culture in Matonge.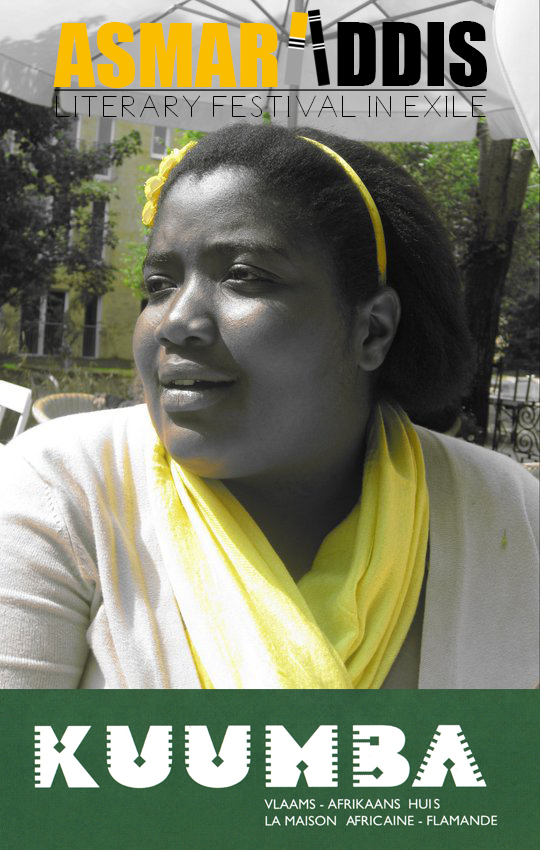 Keynote: Molara Wood, a Nigerian writer, journalist and critic, gives a talk mapping the concept of the festival that aims to the the imagined or real boundaries between art and literature.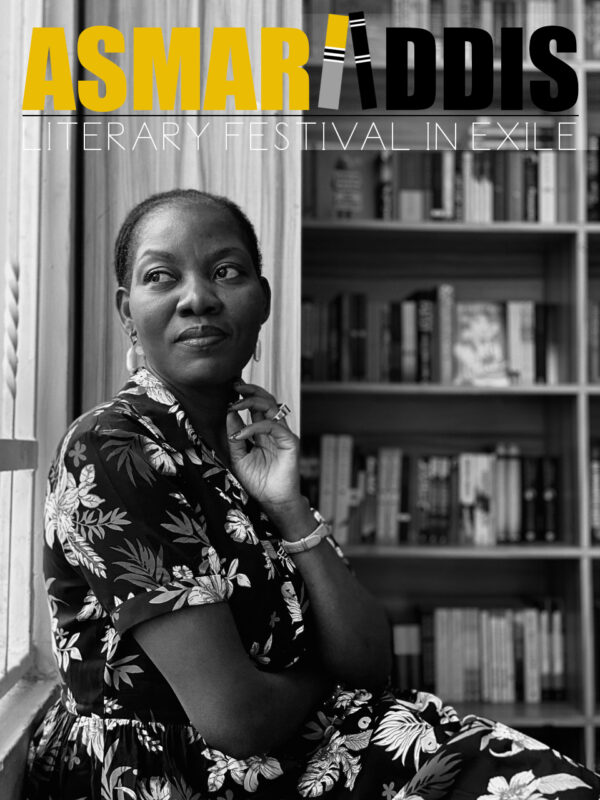 The Musicality of Words: Inspiration across genres will bring together writers, poets, and musicians from the African diaspora community to discuss how artists can transcend their own medium to garner influences from other creative fields. How do music, poetry, prose influence each other, what can happen when creativity is not confined to a single genre, and how versatility can help one's own chosen medium of art to soar.
With Mariama , Sierra Leonen-German singer/songwriter/poet, Kalaf Epalanga, Angalian writer & musician, Publisher, writer & music journalist Magdalene Abraha, and moderated by Molara Wood, a Nigerian writer, journalist and critic.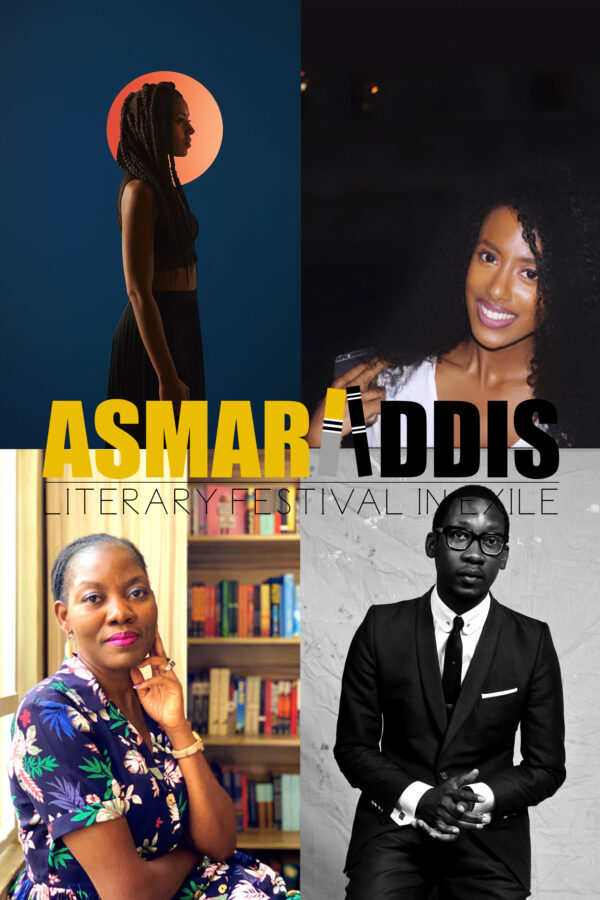 Sawti: British Poets Performances: Sawti is a project that was founded by Sumia Jama. It intends to connect East African artists to their counterparts in the diaspora through conversation and collaboration. In this session, and curated by Sumia Jama, Sawti presents two of the best young contemporary poets. Amina Jama reads from her debut poetry pamphlet 'A Warning To The House That Holds Me" published in 2019 by FlippedEye Press. Award-winning Alycia Pimohamed gives us a glimpse of her forthcoming pamphlet with ignitionpress.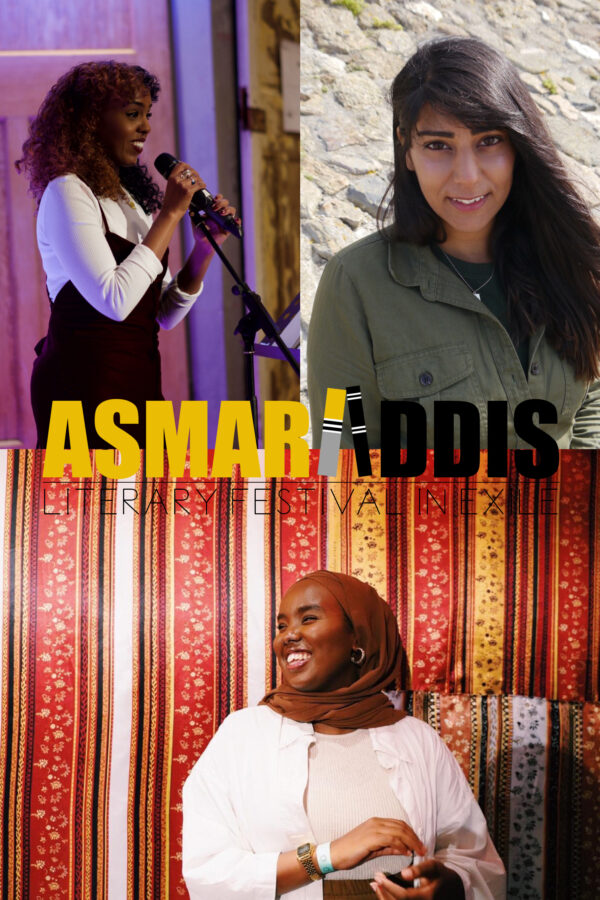 Photography & a writer's imagination: In this panel, novelists, memoirists and poets, who have made use of photographs and images from public and family archives to write, discuss the power of images to help them understand their intimate & general history, inspire their imaginations and pens to tell their stories. 
Before their panel discussion, the panelists will offer three different variations of the relationship between photography and text. Maaza Mengiste will talk about the historical photographs of Ethiopian women fighting against the Italian invasion in the 1930s that inspired her second novel, while Kagiso Lesego Molope will address the intimacy and sensation that photographs arouse in her imagination. Hannah Azieb Pool will narrate the importance of photography in her writing, especially how photography brings 'home' to life to your imagination when you left home before you could talk. Discussion moderated by Vittorio Longhi, an Italian-Eritrean journalist.